Question:
I would like to share custody of my daughter with my ex as I want our little girl to be able to spend time with her mother. However, multiple times my ex has tried to leave the state with her despite a temporary injunction that is in place that states she can't leave the state without my permission.
I feel stuck between a rock and a hard place. Will withholding custody hurt me in court in this instance?
Answer: 
Please be advised that I am barred in Pennsylvania and will answer your question based on my experience in Pennsylvania.
In this state, if there is a good faith basis for withholding the child (such as if opposing party presents a risk of harm to the child), a party can file an emergency custody petition to request that the court modify/enter a custody order.
In Pennsylvania, the present and past abuse/neglect by a party or member of the party's household, whether there is a continued risk of harm to the child, and which party can better provide adequate physical safeguards and supervision of the child are among the factors taken into consideration in a best interests of the child analysis.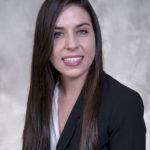 In cases where there is a reasonable risk of harm to the child, a party may withhold the children from opposing party until such an emergency hearing has been held.
You should schedule an initial consultation with an attorney barred in your state at the earliest opportunity to discuss the facts of your case and arguments to be made with regard to custody in your state.
To arrange an initial consultation to discuss divorce rights for men with a Cordell & Cordell attorney, including Pennsylvania divorce lawyer Jaimie Collins, contact Cordell & Cordell.