Question:
I have worked at the same company for the last 25 years and have payed child support for the last five.
As part of our union contract negotiations, the company offered the opportunity to cash out our sick time. I took advantage of this and received a lump sum payment.
Is my ex-wife entitled to any of this net amount for child support?
Answer: 
Please be advised that I am barred in Pennsylvania and will answer your question based on my experience in Pennsylvania.
In this state, any and all income is considered for purposes of child support. In Pennsylvania, once a child support order has been entered, if there is a substantial change in circumstances going forward, the party to whom the change has occurred must contact both the court and the opposing party within seven days from the date of the change to notify of the same.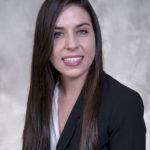 If the opposing party fails to file for a modification, then the support order will remain as-is with no obligation to pay increased support.
You should schedule an initial consultation with an attorney barred in your state at the earliest opportunity to discuss the facts of your case and your options for relief further.
To arrange an initial consultation to discuss divorce rights for men with a Cordell & Cordell attorney, including Pennsylvania divorce lawyer Jaimie Collins, contact Cordell & Cordell.