Question:
My ex-spouse wants to move to a different state with our 8-year-old son. If I petition the court to stop her from moving, will that be a fast process?
Answer:
While I am not licensed to practice law in your state and cannot give you legal advice, I can give some general observations on this issue based on the jurisdiction where I practice.
Where I do practice in Pennsylvania — and when a Pennsylvania court has jurisdiction over a custody case — when a parent wishes to move with the child to a location that will affect the custody rights of the non-moving parent, there are certain required actions that must be taken for the relocation.
First, the moving parent needs to notify the other party of the move. This notice must meet certain qualifications listed in the law.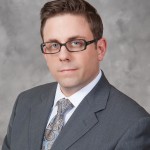 Once the non-moving parent receives the notice, he has 30 days to object to the move. Upon such an objection, the court will hold a hearing on the move. When the court eventually schedules the hearing may depend on how busy that courthouse is, among other scheduling factors.
Due to the fact-specific nature of this situation, I would strongly suggest you contact an attorney who handles family law matters in your jurisdiction, such as Cordell & Cordell, to see how your state's laws can help you with this serious situation.
Remember, I am unable to provide you with anything more than divorce tips, so please consult a domestic litigation attorney in your jurisdiction to obtain specific advice as to the laws in your state and how they impact your potential case.
To arrange an initial consultation to discuss divorce rights for men with a Cordell & Cordell attorney, including Pennsylvania divorce lawyer William J. Phelan, IV, contact Cordell & Cordell.