Question:
My wife makes twice as much as me but she says I would still automatically owe her child support if we divorce. Is this true? What factors does a court consider when setting child support orders?
Answer:
Please be advised that I am barred in Pennsylvania and will answer your question based on my experience in Pennsylvania.
In this state, child support is calculated based on the monthly net incomes of the parties combined, which indicates to a base child support obligation on a chart the Pennsylvania State Legislature has come up with, according to the number of children the parties share.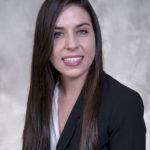 The obligor is then responsible for his or her share of the base child support obligation based on his or her percentage of the combined monthly net income. That figure may then be reduced if the obligor has substantial custodial time, or if he or she provides health insurance coverage for the child; the figure may be increased if there are extracurricular or other additional expenses for the child, and if the obligee is staying in the marital residence and responsible for the mortgage. If spousal support is also to be paid, then this will also affect the child support obligation, as it increases the income available to the recipient.
Whom owes child support to whom will depend on what custody schedule is in place. If you are the primary custodian, she would owe child support to you. If she is the primary custodian, you will owe child support to her. If you two have shared custody, or equal custodial time, then, in this state, the higher wage earner will still have an obligation to pay child support to the lower wage earner, however it will be a reduced figure due to his or her shared custody time.
You should schedule an initial consultation with an attorney barred in your state at the earliest opportunity to discuss the facts of your case and how child support is calculated.
To arrange an initial consultation to discuss divorce rights for men with a Cordell & Cordell attorney, including Pennsylvania divorce lawyer Jaimie Collins, contact Cordell & Cordell.