It's never easy walking into a courtroom for your divorce or child custody case. If this is the first time you've made a court appearance, there are likely a million thoughts racing through your mind.
You might not know what to expect, and that uncertainty combined with the financial and emotional stakes can leave your nerves fried.
Cordell & Cordell Philadelphia family law attorney William J. Phelan IV recently shared eight court tips for the day of your appearance that can help ease the stress of the day.
Consult with your attorney beforehand
Court procedures can vary from state to state and even county to county. So above all else, it's always important for you to discuss these issues and what practically you should be doing with any attorney you have retained.
Talk with you attorney to see what is expected of you as far as what to do when you show up to court.
Read any documents the court sends you
Be sure to read whatever is mailed to you from the court, whether this is mailed to you directly or given to your attorney, who would then presumably provide it to you.
Sometimes in court orders, when it comes especially to custody cases, there will be terms in there the judge or court administrator would like you to follow regarding issues such as the children, if there is an open custody case.
It might address when to bring the children, if you need to bring a chaperone for the children, or a similar issue.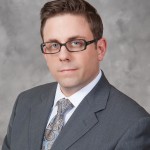 Scout out the location beforehand
If this is your first time at this courthouse, it's a good idea to drive by and take a look at the surrounding traffic to see if it gets busy during the morning rush hour. If it seems busy, make sure to leave a few minutes early to ensure you arrive on time.
Also look at the parking situation, especially if the courthouse is in a large city. Find out exactly where you need to park and make sure there is plenty of parking availability. See if there is street parking, off-street parking or if garage parking is discounted because you're there for a court appearance.
The judge isn't going to be happy if you're late because you were driving around the courthouse trying to find a parking meter.
Arrive early to go over last minute-details.
If you have an attorney, plan in advance when and where you are going to meet the day of your appearance or trial. There are a couple reasons for this.
First, you want to meet with your attorney to go over any last-minute questions you or your attorney may have. This way everyone is on the same page going forward whether you are talking to the judge or your attorney is talking to opposing counsel.
Another purpose for arriving early is to look at settlement options.
Sometimes – especially if pleadings for the hearing were filed weeks and months ago – it is worthwhile to discuss recent developments and see if you can come to terms for a settlement.
If there is an opening for a settlement that makes sense to you and your interests, it might be best to come to an agreement and not move forward with the case.
Dress appropriately and professionally
I always tell my clients to not show up for court in jeans or dungarees. Appearance matters when you go before a judge so you need to wear at least some kind of khakis or dress pants and a button-down shirt is always nice.
From there, you can base your dress on what the customs are in the courthouse and how people are expected to dress. You just don't want to show up and be the only one wearing jeans and construction boots.
Be aware of who to bring to the hearing
Talk to your attorney and make sure you have all your witnesses lined up.
If you have witnesses, make sure they know what time to arrive and that they have adequate transportation. You also need to let them know what time your attorney wants them there to go over final preparations.
It's good to bring along a support group – maybe a couple family members or close friend, pending any local court rules that may prohibit that. But you also don't want to bring too large of a group.
Especially if it's a small courthouse, you don't want to be taking up all the space and have people wondering if you really need your fifth cousin removed, your neighbor and your postal worker there.
Make the most of your down time
As you're sitting around, depending on how busy that day is, you'll probably have a good amount of time every now and then when you're just waiting to be called before the judge.
If that's the case, make use of this downtime. You're there with your attorney and you're paying your attorney for that time. So don't just sit and stare at the TV screen.
Talk to your attorney about your case. If it's a custody matter and you still have a pending support hearing coming up, talk about the support case and what your next steps are.
You're paying for the time with your attorney anyway and it should help your case to make the most of it.
Plan for child care
A final practical step is to plan ahead to make sure child care is taken care of the day of your appearance.
Some courthouses have rules regarding whether it's appropriate to bring a child or not, so you want to make sure you understand what those are.
If you do bring a child, make sure you also bring a chaperone to take care of the child.
Look at the child-care options at the facility. Some of the larger courthouses will have child-care facilities in the building, which is always helpful, but if not you should have somebody there. When you go into the courtroom, you're almost never allowed to bring the children in at that time and you need to plan for that.
If the children aren't coming to the courthouse, then obviously you need to line up a babysitter or have an alternative child-care option in place.
To arrange an initial consultation to discuss divorce rights for men with a Cordell & Cordell attorney, including Pennsylvania divorce lawyer William J. Phelan IV, contact Cordell & Cordell.