Question:
My wife and I are getting divorced. We currently live in a home owned by my brother.
How can I force her to vacate the property?
Answer:
Please note that I am licensed to practice in Pennsylvania and will answer your question based on my knowledge and experience in Pennsylvania.
In Pennsylvania, in order to compel the opposing party to vacate the marital residence, a party may file a petition for exclusive possession with the court.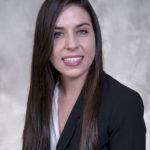 If the parties are residing in a non-marital residence, then the matter is outside the area of family law, and instead an issue of property law between the landlord and tenants.
You should consult with an attorney barred in your state to discuss the facts of your divorce case and your options further.
To arrange an initial consultation to discuss divorce rights for men with a Cordell & Cordell attorney, including Pennsylvania divorce lawyer Jaimie Collins, contact Cordell & Cordell.