Question:
Can half of the home equity be offered as an alternative to selling the home during divorce?
Answer:
While I am not licensed to practice law in your state and cannot give you legal advice, I can give some general observations on this issue based on the jurisdiction where I practice.
Where I practice in Pennsylvania, if the residence of the spouses is part of the marital estate (and it usually is), then each spouse has an interest in the marital residence that must be either settled by agreement or determined by order of the court.
When the parties agree to settle the marital estate, there is potential for one spouse to buy the other out of his or her respective interest in the marital residence and thus prevent the sale of the house.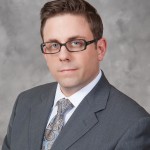 The ability of one spouse to buy the other out of an asset as large as a house depends on the case at hand; sometimes the spouse who wishes to retain the marital estate has assets outside of the marital estate or assets he/she is due within the marital estate that are enough to buy out the spouse relinquishing the marital residence.
On the other hand, if the court has to determine division of the marital estate, and thus the marital residence, then more often than not the court will order the sale of the house instead of arranging something such as the aforementioned buy-out.
Due to the fact-specific nature of this situation, I would strongly suggest you contact an attorney who handles family law matters in your jurisdiction, such as Cordell & Cordell, to see how your state's laws can help you with this serious situation.
Remember, I am unable to provide you with anything more than divorce tips, so please consult a domestic litigation attorney in your jurisdiction to obtain specific advice as to the laws in your state and how they impact your potential case.
To arrange an initial consultation to discuss divorce rights for men with a Cordell & Cordell attorney, including Pennsylvania divorce lawyer William J. Phelan, IV, contact Cordell & Cordell.