Question:
Can child support arrears be discharged by filing for chapter 7 or 13 bankruptcy?
Answer:
While I am not licensed to practice law in your state and cannot give you legal advice, I can give some general observations on this issue based on the jurisdiction where I practice.
Where I practice in Pennsylvania, if the amount of child support arrears makes further payment untenable, there is usually no recourse in ultimately discharging this debt through Chapter 7 or 13 bankruptcy.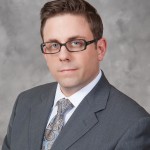 As an alternative, Pennsylvania law does allow you to modify your child support obligation due to a material change in circumstances. Therefore, an inability to pay because of lower income can be grounds to modify the support order (even retroactively under certain circumstances) so as to adjust the payments going forward and the arrears balance.
Due to the extremely fact-specific nature of this situation and its implications involving the Internal Revenue Code, I would strongly suggest you contact an attorney who handles family law matters (including tax law matters) in your jurisdiction, such as Cordell & Cordell, to see how your state's laws and federal tax laws can help you with this serious situation.
Remember, I am unable to provide you with anything more than divorce tips, so please consult a domestic litigation attorney in your jurisdiction to obtain specific advice as to the laws in Missouri and how they impact your potential case.
To arrange an initial consultation to discuss divorce rights for men with a Cordell & Cordell attorney, including Pennsylvania divorce lawyer William J. Phelan, IV, contact Cordell & Cordell.