Question:
I have a vacation planned to the Dominican Republic during my scheduled time with my daughter that my ex-wife agreed to and authorized a passport for.
However, my ex is now upset because our daughter said she wants to remain with me permanently after the summer visit so she is refusing to sign the parental consent letter recommended by my travel agent.
Can I still take her on the panned trip without it?
Answer:
While I am not licensed to practice law in your state and cannot give you legal advice, I can give some general observations on this issue based on the jurisdiction where I practice.
Where I do practice in Pennsylvania, when divorced parents conclude their custody case (either by litigation or agreement), there is usually a court order put in place that outlines the custody terms. Oftentimes, the order will afford each parent a certain amount of vacation time as well as address the issue of international travel with the child.
If the existing custody order discusses whether a parent can have vacation time with the child or whether such vacation may be outside of the United States, then the custody order should be followed by the parents. However, if a parent does not comply with an existing custody order, upon the filing of the proper petition, the court may eventually find that parent in contempt of court. Penalties for non-compliance with a custody order can include a fine or imprisonment.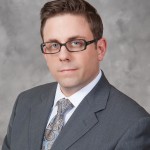 On the other hand, if the existing custody order is silent or vague on the topic of international vacations with the child or the parties' cooperation with regard to handling the child's passport, it may be best to retain counsel to review the order in order to provide clarity or options.
Due to the extremely sensitive and fact-specific nature of this situation, I would strongly suggest you contact an attorney who handles family law matters in your jurisdiction, such as Cordell & Cordell, to see how your state's laws can help you with this serious situation. This type of attorney should be helpful in providing you specific assistance for your matter.
Remember, I am unable to provide you with anything more than divorce tips, so please consult a domestic litigation attorney in your jurisdiction to obtain specific advice as to the laws in your state and how they impact your potential case.
To arrange an initial consultation to discuss divorce rights for men with a Cordell & Cordell attorney, including Pennsylvania divorce lawyer William J. Phelan, IV, contact Cordell & Cordell.