Question:
What can I do if the primary parent takes my children out of state during my assigned holiday visitation?
Answer:
Please note that I am licensed to practice in Pennsylvania and will answer your question based on my knowledge and experience in Pennsylvania.
In Pennsylvania, if the opposing party refuses to abide by a court-ordered custody schedule, it is an option to file a petition for contempt to request that the court order sanctions against the opposing party for non-compliance.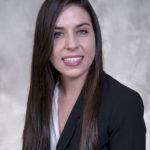 In this state, sanctions can include make-up custodial time, fines, and even jail time. Depending on the circumstances of such a case, it may also be an option to file a petition for emergency custody to request that the court order the return of the child.
You should consult with an attorney barred in your state to discuss the facts of your custody case and options for relief further.
To arrange an initial consultation to discuss divorce rights for men with a Cordell & Cordell attorney, including Pennsylvania divorce lawyer Jaimie Collins, contact Cordell & Cordell.