Question:
Is there any way to move my child custody case to the state I'm currently living in? My ex-wife and I live in separate states and the expense for hotel rentals, car rentals, plane tickets, and everything else is starting to take its toll.
Answer: 
Please be advised that I am barred in Pennsylvania and will answer your question based on my experience in Pennsylvania.
All states in the U.S. have adopted the Uniform Child Custody and Jurisdiction Enforcement Act (UCCJEA) and the Uniform Interstate Family Support Act (UIFSA). Whether an action may be transferred to another state is dependent on these acts.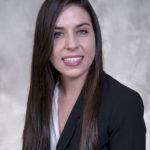 With regard to custody, succinctly, a custody action may be transferred from one state to another if the parties and evidence regarding the child no longer remain in the state where the action was originally filed.
With regard to support, this may be transferred between states if neither the obligee nor obligor remains in the state where the action was commenced, however, as each state calculates and determines the duration of support differently, you should consult with an attorney barred in your state to determine whether it would be advantageous to transfer your support matter.
You should schedule an initial consultation with an attorney barred in your state at the earliest opportunity to discuss the facts of your case and your options for relief further.
To arrange an initial consultation to discuss divorce rights for men with a Cordell & Cordell attorney, including Pennsylvania divorce lawyer Jaimie Collins, contact Cordell & Cordell.