Question:
My wife recently served me with divorce papers, but after receiving them we ended up deciding that we can work through the details.
She said she will have her attorney suspend the filing, but it has been a couple of weeks and I have not received any type of notice of action from her attorney. Is there a way to verify if the filing has been suspended? I don't want the divorce to go into default.
Answer:
While I am not licensed to practice law in your state and cannot give you legal advice, I can give some general observations on this issue based on the jurisdiction where I practice.
Where I practice in Pennsylvania, after the divorce complaint is filed, the divorce case remains open until the plaintiff withdraws her divorce complaint (and, if applicable, the defendant withdraws his counterclaim to the divorce complaint).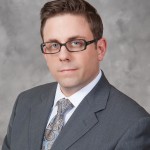 The withdrawal of these initial pleadings are done via a praecipe, which is a filing with the court that directs the court staff to withdraw the claims.
If you are a party to a divorce in Pennsylvania, you should have the ability to view the docket for your divorce case to determine if the case is open and to determine whether or not the divorce complaint has been withdrawn. A phone call to the courthouse is usually the best way to get this process started.
Sometimes the court staff can tell you the status of your case over the phone, while other times, they may ask you to come in so as to prove you are a party to the divorce.
Due to the extremely fact-specific nature of this situation, I would strongly suggest you contact an attorney who handles family law matters in your jurisdiction, such as Cordell & Cordell, to see how your state's laws can specifically help you with this serious situation. This type of attorney should be helpful in providing you specific assistance for your matter.
Remember, I am unable to provide you with anything more than divorce tips, so please consult a domestic litigation attorney in your jurisdiction to obtain specific advice as to the laws in your state and how they particularly impact your potential case.
To arrange an initial consultation to discuss divorce rights for men with a Cordell & Cordell attorney, including Pennsylvania divorce lawyer William J. Phelan, IV, contact Cordell & Cordell.