Question:
Can a 17-year-old choose which parent they live with? If so, what is the process for moving?
Answer:
While I am not licensed to practice law in your state and cannot give you legal advice, I can give some general observations on this issue based on the jurisdiction where I practice.
Where I do practice in Pennsylvania, where a child lives and with whom can be controlled by a custody order and the terms therein regarding physical custody of the child. Such orders typically apply to an unemancipated individual under 18 years of age. See 23 Pa.C.S.A. § 5322(a).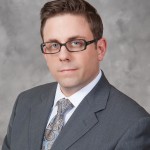 Assuming there is an existing custody order states that the child is to live only with one parent, then in order for the child to move in with the other parent, there usually is the need to modify the custody order so the move can occur. The custody order can be modified by filing the proper pleading with the court. When custody is to be modified, Pennsylvania courts are required to look at 16 factors to determine what custody award is in the best interest of the child, including which parent is more likely to attend to the daily needs of the child and the parent's availability to care for the child.
Due to the fact-specific nature of this situation, I would strongly suggest you contact an attorney who handles family law matters in your jurisdiction, such as Cordell & Cordell, to see how your state's laws can specifically help you with this serious situation. This type of attorney should be helpful in providing you specific assistance for your matter.
Remember, I am unable to provide you with anything more than divorce tips, so please consult a domestic litigation attorney in your jurisdiction to obtain specific advice as to the laws in your state and how they particularly impact your potential case.
To arrange an initial consultation to discuss divorce rights for men with a Cordell & Cordell attorney, including Pennsylvania divorce lawyer William J. Phelan, IV, contact Cordell & Cordell.