Question:
My wife and I are getting ready to divorce and I'm not really sure how to prepare. Are there things we can do to help our kids through the process?
Answer:
While I am not licensed to practice law in your state and cannot give you legal advice, I can give some general observations on this issue based on the jurisdiction where I practice.
Where I do practice in Pennsylvania, the law requires one of the spouses to initiate the divorce by filing a divorce complaint. There may also be requirements in local rules that have to be followed to initiate the process regarding how custody is determined and how support from one spouse to the other is to be decided.
I often counsel individuals seeking a divorce to make sure the process has the slightest impact possible on the children. As a practical matter, making sure you and your spouse are on the same page regarding when and how to let the children know is important. Depending on the personalities of and relationships between the parents and the children, sometimes it is best that both parents talk to the children at the same time to break the news and let them know that their parents will love them no matter what.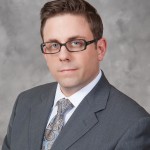 Cordell & Cordell offers articles on how you can practically best prepare for a divorce, including information here, here, and here. In addition to making sure the best interests of your children are promoted, you need to ensure your interests are protected. Having an attorney on your side, to advocate for your rights, is most assuredly a right step in this direction.
Due to the extremely sensitive and fact-specific nature of this situation, I would strongly suggest you contact an attorney who handles family law matters in your jurisdiction, such as Cordell & Cordell, to see how your state's laws can help you with this serious situation. This type of attorney should be helpful in providing you specific assistance for your matter.
Remember, I am unable to provide you with anything more than divorce tips, so please consult a domestic litigation attorney in your jurisdiction to obtain specific advice as to the laws in your state and how they impact your potential case.
To arrange an initial consultation to discuss divorce rights for men with a Cordell & Cordell attorney, including Pennsylvania divorce lawyer William J. Phelan, IV, contact Cordell & Cordell.