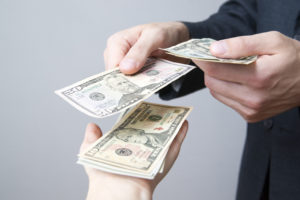 Question:
How much child support is too much to pay? I'm currently paying $1,200 each month and recently received a letter requesting even more. I don't see how I can afford this.
Answer:
While I am not licensed to practice law in your state, I can give some general guidance on this issues.
In the jurisdictions I am licensed to practice in, parents have the ability to seek a review of child support every few years, regardless of whether or not there is a change in circumstances. If your income has increased, your child support could be modified.
However, if your ex's income has increased, that is also a reason to look at whether or not your child support could be reduced. Every child support obligation is different so I cannot tell you if $1,200 a month is too much or too little.
However, when child support is calculated you must make sure that all of the numbers entered into the child support guidelines are accurate, including income, parenting time, health insurance costs, child care costs, etc. If any of those numbers are incorrect, they could cause your child support to also be incorrect.
If you are having your children more often than the original schedule provided, then you may want to look at the child support on your own and see if you have the option to try to reduce it.
To arrange an initial consultation to discuss divorce rights for men with a Cordell & Cordell attorney, including New Jersey divorce lawyer Michelle L. Ferreri, contact Cordell & Cordell.