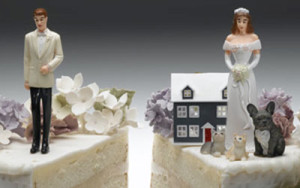 Question:
My wife and I would like a divorce as quickly as possible and would like to avoid the six-month waiting period. Can we speed things up if we agree on all the terms of divorce and the custody of our children is under the guardianship of their grandmother?
Answer:
While I am not licensed to practice law in your state and cannot give you legal advice, I can give some general observations on this issue based on the jurisdiction where I practice.
Where I practice in Pennsylvania, you have a trifurcated system whereby you have three separate and sometimes distinct cases: a divorce case, a support case, and a custody case. Therefore, you do not typically see the final disposition of a custody case having bearing on the resolution of a divorce and its associated economic claims (such as division of the marital property and an award of alimony).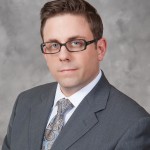 Regardless of who has custody of the children, Pennsylvania courts will not grant a divorce decree until there are proper grounds. Pennsylvania has various grounds for granting a divorce including adultery, indignities, two years of separation and mutual consent of the parties.
Usually, the quickest way to attain grounds for a divorce is via mutual consent of the parties. With mutual consent, after waiting 90 days from the date the divorce complaint was served on the defendant, each party files an affidavit of consent that tells the court the marriage is broken and that they now seek a divorce decree.
Once grounds are established by the Pennsylvania court, there may need to be a hearing before a divorce master to make a recommendation on any remaining economic claims. Alternatively, a settlement agreement can resolve such economic claims. After these claims are ultimately resolved, you will then see the court eventually issue the divorce decree.
Due to the extremely sensitive and fact-specific nature of this situation, I would strongly suggest you contact an attorney who handles family law matters in your jurisdiction, such as Cordell & Cordell, to see how your state's laws can specifically help you with this serious situation. This type of attorney should be helpful in providing you specific assistance for your matter.
Remember, I am unable to provide you with anything more than divorce tips, so please consult a domestic litigation attorney in your jurisdiction to obtain specific advice as to the laws in your state and how they particularly impact your potential case.
To arrange an initial consultation to discuss divorce rights for men with a Cordell & Cordell attorney, including Pennsylvania divorce lawyer William J. Phelan, IV, contact Cordell & Cordell.