Question:
Will I have to pay spousal support forever on a marriage that lasted 15 years? I make $100,000 and my ex-wife makes $35,000. 
Answer:
While I am not licensed to practice law in your state and cannot give you legal advice, I can give some general observations on this issue based on the jurisdiction where I practice.
Where I practice in Pennsylvania, when a divorce is finalized, the court has to decide whether there is an alimony award or not. Alimony typically comes from the financially superior spouse to the financially dependent spouse. The duration of alimony is decided by the court, and usually has a termination date.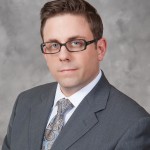 In generating the amount and term of alimony, the court is required to look at seventeen (17) factors outlined in the Divorce Code, see 23 Pa.C.S.A. § 3701(b), including the length of the marriage, marital misconduct, the relative assets and debts of the parties, and the earnings and earning capacities of the parties. The decision on alimony is a very fact-specific inquiry to be made by the court that will vary from case to case.
Therefore, due to the extremely fact-specific nature of this situation, I would strongly suggest you contact an attorney who handles family law matters in your jurisdiction, such as Cordell & Cordell, to see how your state's laws can specifically help you with this serious situation. This type of attorney should be helpful in providing you specific assistance for your matter.
Remember, I am unable to provide you with anything more than divorce tips, so please consult a domestic litigation attorney in your jurisdiction to obtain specific advice as to the laws in your state and how they particularly impact your potential case.
To arrange an initial consultation to discuss divorce rights for men with a Cordell & Cordell attorney, including Pennsylvania divorce lawyer William J. Phelan, IV, contact Cordell & Cordell.