Question:
Does my ex-wife have any right to request that I pay child support past our daughter's emancipation date until she finishes college?
Answer: 
Please be advised that I am barred in Pennsylvania and will answer your question based on my experience in Pennsylvania.
In this state, child support terminates upon the later of graduation from high school or the child turning eighteen. Here also once the child reaches the age of suspected emancipation, the court will send an emancipation inquiry to the parents.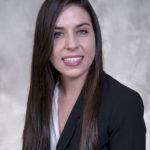 If the parents do nothing, the order will automatically be terminated by the court. However, if the obligee files for support to continue, a hearing will be scheduled on the issue and the parties will need to present evidence to support their case for/against termination of child support.
You should schedule an initial consultation with an attorney barred in your state at the earliest opportunity to discuss the facts of your case and your options for relief further.
To arrange an initial consultation to discuss divorce rights for men with a Cordell & Cordell attorney, including Pennsylvania divorce lawyer Jaimie Collins, contact Cordell & Cordell.