Question:
Can a judge's ruling in a divorce proceeding be contested or appealed if I feel the ruling is unfair?
Answer:
While I am not licensed to practice law in your state and cannot give you legal advice, I can give some general observations on this issue based on the jurisdiction where I practice.
Where I do practice in Pennsylvania, the entry of a divorce decree is a final and appealable order by the trial court that can be reviewed by the superior court (the intermediate appellate court in Pennsylvania). See Frey v. Frey, 821 A.2d 623 (Pa.Super. 2003).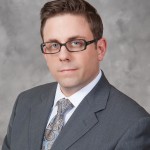 Included with the divorce decree, you typically find the court's handling of the economic issues, such as who gets what portion of the marital estate and the amount and duration of alimony.
When looking at the trial court's ruling, the appellate courts will review the decision, applying an abuse of discretion standard. See Mandia v. Mandia, 491 A.2d 177 (Pa.Super. 1985). This standard is often a difficult one for the challenging party to overcome, as he or she must show there was not only a decision that was an error of judgment, but also a decision that was unreasonable. Whether the trial court erred in such a fashion will require extensive review of the marital estate, the trial record, and the law.
Therefore, due to the extremely complex and fact-specific nature of this situation, I would strongly suggest you contact an attorney who handles family law matters in your jurisdiction, such as Cordell & Cordell, to see how your state's laws can help you with this serious situation. This type of attorney should be helpful in providing you specific assistance for your matter so that you can do what is in the best interests of your child.
Remember, I am unable to provide you with anything more than divorce tips, so please consult a domestic litigation attorney in your jurisdiction to obtain specific advice as to the laws in your state and how they impact your potential case.
To arrange an initial consultation to discuss divorce rights for men with a Cordell & Cordell attorney, including Pennsylvania divorce lawyer William J. Phelan IV, contact Cordell & Cordell.