Question:
My wife is planning on filing for divorce, but I am serving in the military and am deploying in about three weeks. Is it possible for her to do this and do I have any rights to postpone the divorce until I return from deployment?
Answer:
While I am not licensed to practice law in your state and cannot give you legal advice, I can give some general observations on this issue based on the jurisdiction where I practice.
Where I do practice in Pennsylvania, a party may unilaterally file for divorce against the other spouse, regardless of the other spouse's military status. In the divorce complaint, the filing party must note whether any of the parties are in the military services.
Yet in order for the divorce process to continue, the filing spouse must eventually show the court that the other spouse was served the divorce papers and given proper notice pursuant to the Pennsylvania Rules of Civil Procedure (e.g., via personal service or service by mail). Each state has its own rules for effectuating service.
When a divorce lawsuit is brought against a deployed member of the military, the service member has an option to voluntarily agree to accept service or to decline such service. If service is declined, generally, the military authority will notify the requesting party of the declination.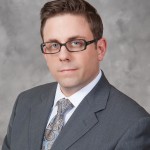 At that point, the serving party may be advised by the military to follow the applicable international agreements for service, such as the Hague Service Convention.
Due to the extremely complex and fact-specific nature of this situation, I would strongly suggest you contact an attorney who handles family law matters in your jurisdiction, such as Cordell & Cordell, to see how your state's laws can help you with this serious situation. Divorce is often complicated when one spouse is serving in the military, but Cordell & Cordell's are able to handle these cases to ensure that your rights and the rights of your children are protected. The firm also offers 10% discounts to active military personnel.
Remember, I am unable to provide you with anything more than divorce tips, so please consult a domestic litigation attorney in your jurisdiction to obtain specific advice as to the laws in Tennessee and how they impact your potential case.
To arrange an initial consultation to discuss divorce rights for men with a Cordell & Cordell attorney, including Pennsylvania divorce lawyer William J. Phelan, IV, contact Cordell & Cordell.