Question:
My court date has been set before I've had the chance to schedule a consultation with an attorney. I know my wife and her attorney have filed, but I haven't been served yet.
Is it possible I could lose custody or have to move out of the house based on what happens at the first hearing? If so, what should I do to prepare for the hearing? Should I just wait for my initial consultation? Is there anything I can do to push the court date back?
Answer:
While I am not licensed to practice law in your state and cannot give you legal advice, I can give some general observations on this issue based on the jurisdiction where I practice.
Where I practice in Pennsylvania, the rules state that a party must be served an initiating divorce or custody complaint (along with an accompanying order to appear) either in person, via mail, or pursuant to special order of the court.
In the alternative, the defendant may sign a form accepting service of the documents. This service must be performed upon the defendant within 30 days if the defendant is in the state and 90 days if outside the state.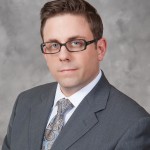 Typically, if service of the defendant regarding the divorce complaint is not proven by one of the above-cited methods within the timeframe required, the process is placed on hold and may not resume until the complaint is reinstated and properly served.
On the other hand, Pennsylvania also has a rule to promptly deal with custody matters and requires that the parties' initial in-person contact with the court is to be scheduled to occur no later than 45 days from the filing of a custody complaint or petition.
Therefore, if you believe that there is an event scheduled with the court, I would strongly suggest that you immediately contact an attorney who handles family law matters in your jurisdiction, such as Cordell & Cordell, to see how your state's laws can help with this serious and urgent situation. If timing is of the essence in your matter, I would convey this to such an attorney.
Remember, I am unable to provide you with anything more than divorce tips for men, so please consult a domestic litigation attorney in your area to obtain specific advice as to the laws in your state and how they impact your potential case.
To arrange an initial consultation to discuss divorce rights for men with a Cordell & Cordell attorney, including Pennsylvania divorce lawyer William J. Phelan, IV, contact Cordell & Cordell.