Question:
My wife and I are in the process of divorcing. In the meantime, she has invited her family to come live in our home to support her, which has created a very uncomfortable situation for me.
The house is under my name so can I legally do anything to get them to leave?
Answer:
While I am not licensed to practice law in your state and cannot give you legal advice, I can give some general observations on this issue based on the jurisdiction where I practice.
Where I practice in Pennsylvania, the marital residence will remain part of the marital estate until a court enters an order identifying who will eventually get the house or if the house is to be sold. This order can be reached by agreement of the parties or it can be after litigation.
Yet while the final disposition of the marital residence is pending, a party may, upon filing of the proper petition, ask the court to assign exclusive control of the marital residence to him.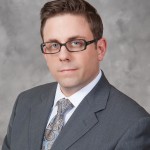 In making a determination on exclusive possession, the court usually considers, for example, the ability of the other party to find proper housing and who has custody of the children.
Due to the sensitive nature of this situation, I would strongly suggest you contact an attorney who handles family law matters in your jurisdiction, such as Cordell & Cordell, to see how your state's laws can help you with this serious situation.
Remember, I am unable to provide you with anything more than divorce tips for men, so please consult a domestic litigation attorney in your jurisdiction to obtain specific advice as to the laws in your state and how they impact your potential case.
To arrange an initial consultation to discuss divorce rights for men with a Cordell & Cordell attorney, including Pennsylvania divorce lawyer William J. Phelan, IV, contact Cordell & Cordell.