Question:
I recently separated from my wife after five years of marriage and she is pursuing child and spousal support.
I received documentation from her attorney stating I owe $1,000 per month in spousal support and another $800 in child support. That is well more than I can reasonably afford.
Do I have to pay this support even though we are not divorced yet? And how is it possible that the payments are that high?
Answer:
Please note that I am licensed to practice in Pennsylvania and will answer your question based on my knowledge and experience in Pennsylvania.
With respect to your support matter, in Pennsylvania, if the parties are living separate and apart, the dependent spouse can apply for support regardless of whether the divorce action has been initiated.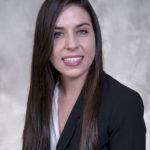 In certain cases, it is an option to argue that the opposing party should be imputed an earning capacity, beyond his or her actual earnings, taking into consideration his or her education level, former positions of employment, age, etc. If the parties are still residing together, so long as the higher wage earner is contributing to the marital bills, the dependent spouse will not be awarded support in this state.
In Pennsylvania, child support is calculated first, with spousal support then 30% of the remaining difference in the parties' respective incomes. Online support calculators can give you a general idea of how much you will have to pay, but they sometimes fail to take into consideration many variables, including taxes, healthcare costs, union or mandatory retirement deductions, additional expenses for the child such as private school education or extracurricular activities, etc.
You should consult with an attorney barred in your state to discuss the facts of your case and your state's approach to support matters.
To arrange an initial consultation to discuss divorce rights for men with a Cordell & Cordell attorney, including Pennsylvania divorce lawyer Jaimie Collins, contact Cordell & Cordell.