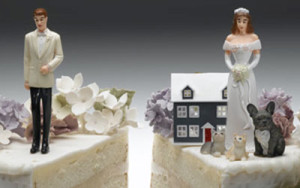 Question:
My wife and I are talking about getting a divorce and whether or not I should move out of the house. We have four children and both want what's best for them, but I'm worried it will not look good if I leave.
What is the best way to handle this?
Answer: 
While I am not licensed to practice law in your state and cannot give you legal advice, I can give some general observations on this issue based on the jurisdiction where I practice.
You are correct, it will "not look good" if you move out. In fact, by taking this action you are practically handing your wife full custody of the children; unless you maintain equal over-night visitation for all 4 children immediately after you move out.
However, even if you and your wife agree to the equal visitation, she may not follow through on the plan once you move out.
Prior to moving out, it is imperative that you obtain an enforceable temporary agreement spelling out your equal parenting time. Do not move out until this is in place.
Family law is based on statutes that are state specific. I am licensed to practice in Nebraska and am not able to give specific and detailed legal advice regarding your situation. You need to contact an attorney licensed in your state who specializes in domestic litigation. Cordell and Cordell, PC has offices in your state for you to contact and set up a consultation.
To arrange an initial consultation to discuss divorce rights for men with a Cordell & Cordell attorney, including Nebraska divorce lawyer Nancy Shannon, contact Cordell & Cordell.