Question:
Are there any circumstances where a court will set aside or void a settlement agreement? My wife and I agreed to an uncontested divorce, but now she is threatening to take me back to court for child support and alimony.
Answer:
While I am not licensed to practice law in your state and cannot give you legal advice, I can give some general observations on this issue based on the jurisdiction where I practice.
Where I do practice in Pennsylvania, when a divorce is "uncontested" and there is a divorce decree entered with a marital settlement agreement incorporated, the terms of the agreement are what control, among other things: the distribution of property, the custody of children, and what, if any, alimony should be paid from one ex-spouse to the other.
There are many aspects that can be considered if an agreement is to be set aside or declared void by a court. In general, it is difficult to set aside an agreement when it can be proven that the agreement was reached without misrepresentation, duress, or fraud, and when it is demonstrated that the parties knowingly entered into the agreement. See  Mormello v. Mormello, 682 A.2d 824 (Pa.Super. 1996). Whether any of these conditions have occurred requires a very fact-specific inquiry by the court.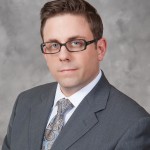 Due to the extremely sensitive and fact-specific nature of this situation, I would strongly suggest you contact an attorney who handles family law matters in your jurisdiction, such as Cordell & Cordell, to see how your state's laws can specifically help you with this serious situation. This type of attorney should be helpful in providing you specific assistance for your matter.
Remember, I am unable to provide you with anything more than divorce tips, so please consult a domestic litigation attorney in your jurisdiction to obtain specific advice as to the laws in New Jersey and how they particularly impact your potential case.
To arrange an initial consultation to discuss divorce rights for men with a Cordell & Cordell attorney, including Pennsylvania divorce lawyer William J. Phelan, IV, contact Cordell & Cordell.