Question:
I was divorced in New York 15 years ago but have lived in New Jersey for 12 years while my ex and son have lived in Pennsylvania since we divorced. In New York, the age of emancipation is 21, but in New Jersey and Pennsylvania it is 18.
Do I have a case to change jurisdictions?
Answer:
Please be advised that I am barred in Pennsylvania and will answer your question based on my experience.
In general, the state where a divorce was entered retains jurisdiction over that matter. This means that if college contribution has been negotiated for in a marital settlement agreement and the same was incorporated in another state's divorce decree, then this state would not have authority to modify said agreement.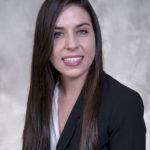 With regard to child support, the state where the order was entered has continuing and exclusive jurisdiction over the support matter. However, if neither party resides in the state where the support order was entered, then the case may be transferred to another state where either the plaintiff or defendant resides upon motion being filed in the state where the order was entered.
To arrange an initial consultation to discuss divorce rights for men with a Cordell & Cordell attorney, including Pennsylvania divorce lawyer Jaimie Collins, contact Cordell & Cordell.