Question:
I am currently unemployed and owe around $600 in child support. I had been paying since before my divorce, but simply can't afford the payments anymore.
Additionally, I have not been allowed to see my daughter for nearly a year.
What can I do to lower or postpone the child support and gain access to my daughter again?
Answer:
While I am not licensed to practice law in your state and cannot give you legal advice, I can give some general observations on this issue based on the jurisdiction where I practice.
Where I do practice in Pennsylvania, the obligation of one parent to pay child support to the other parent is mandated by law and the amount mostly depends on the parties' respective incomes (or a possible earning capacity assigned by the court if they do not work).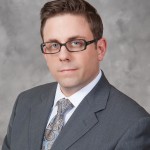 Moreover, whether a party is due child support (as well as how much child support should be given) depends, in part, on the custody arrangement and amount of time the parties respectively have with their child.
In Pennsylvania, it is common to find changed circumstances in income for someone who is ordered to pay child support. This change may alter the amount of child support that the obligated party must pay.
To modify a child support order, one may file a proper petition with the court asking for a modification. The filing party has to show there is a material change in the financial status of at least one of the parties. Loss of employment or a decrease in salary by one of the parties may constitute such a material change.
An additional option that is often considered in Pennsylvania is seeking a modification of the existing custody order if the current circumstances are not in the best interests of the child. Upon the filing of a proper petition with the court, changes can be made to an existing custody order. When making the changes, a custody determination must be made based on the best interests of the children.
Title 23 of the Pennsylvania Consolidated Statutes, Section 5328, sets forth several factors the court must consider in doing a "best interests analysis." Yet weighted consideration is to be given to the factors that pertain to the safety of the child. Having additional contact with a parent could possibly be deemed as a reason for a Pennsylvania court to amend an existing custody order.
Due to the extremely sensitive and fact-specific nature of this situation, I would strongly suggest you contact an attorney who handles family law matters in your jurisdiction, such as Cordell & Cordell, to see how your state's laws can help you with this serious situation. This type of attorney should be helpful in providing you specific assistance for your matter.
Remember, I am unable to provide you with anything more than divorce tips, so please consult a domestic litigation attorney in your jurisdiction to obtain specific advice as to the laws in South Carolina and how they impact your potential case.
To arrange an initial consultation to discuss divorce rights for men with a Cordell & Cordell attorney, including Pennsylvania divorce lawyer William J. Phelan, IV, contact Cordell & Cordell.